Centralized Lubrication Systems, Hydraulics and Pneumatics
PNEUMATIC OIL PUMPS
Wide range of oil pumps, these pumps can be assembled on drums, bulks or pails. We also supply a large quantity of pneumatic oil pumps for centralized lubrication systems. There is available a wide range of accessories such as hoses, fittings, oil guns.
Pneumatic pumps for drums

Oil Pumps are ideal for applications where fluids are piped to multiple hose outlets, reels, metered outlets or portable service stations. Combined with other products such as hose reels, dispensing valves and automatic lubrication devices, Oil Pumps can deliver motor oils, gear oils, cutting oils, hydraulic oils, machine coolants, automatic transmission fluids and a wide range of petroleum based fluids from pails, drums, tanks and totes. Use for both bulk transfer and pumping directly from the original container.
Bulk Oil Systems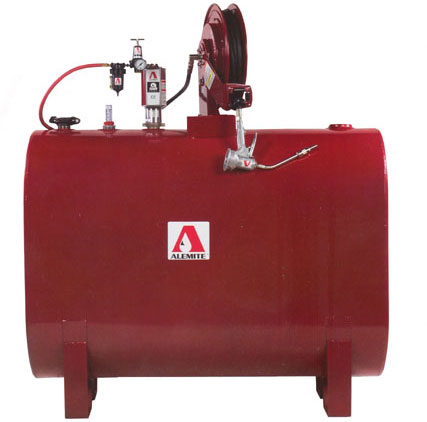 Bulk oil systems provide a safe, efficient and convenient systems of dispensing fluids in one complete package. Ideal for industries that handle large volumes of fluids, these bulk oil systems minimize the hazards of waste oil spills. Each system is shipped complete and ready to install with all necessary connecting hardware.
These bulk oil systems combine our high quality products like pumps, hose reels and meters with durable tanks in a wide range of sizes and configurations to meet your needs. Customized packages are also available.
Pneumatic Pumps for Centralised Lubrication Systems

Pneumatic pumps for centralised lubrication systems with oil, such as volumetric systems, resistance systems and progressive systems.
c/ Pereda, 28 Pol. Ind. Monsolís 08930 San
t Adrià del Besòs (Sp
ain)
Phone 00 34 934 62 13 00
Fax 00 34 934 62 24 75 email
neubor@neubor.com